Director/Choreographer, Noel St. Jean-Chevalier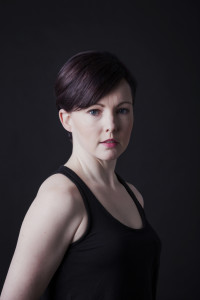 Noel makes dance happen. She holds her BA in Dance and Biology from Goucher College and has studied at schools and festivals throughout the US and England. She is on faculty at Elms College and is the Assistant Director of Ascendance Inner World Arts, specializing in contemporary jazz technique. As a guest artist, she has enjoyed teaching and creating work for The Williston Northampton School, Shadows Dance Art Experience, Westfield High School, The Loomis Chaffee School, and the NCAA Elite 8 Dance Team among others. She is also the coach for the Elms College Dance Team and Founder/Director of the the Elms College Community Concert for Charity. As a dancer for Eclipse Dance Company for 13 years, Noel performed throughout the Northeast. Her first project as Artistic Director, The Legible Bod(ies), made its performance premier at the 2014 Southern Vermont Dance Festival. Through her work, Noel has brought dance performances to events large and small, broadening community appreciation for dance and expanding the role of dance as a tool for social and cultural change. You can keep in touch with Noel and learn more by visiting noelstjean.com.
Visual Art Director, Jeffrey Byrnes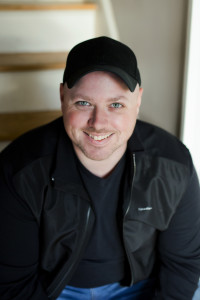 As a child, Jeff would tear through the pages of magazines, mesmerized not by words, but by images. His obsession with the visual propelled him into the world of photography. Honing his skills at the Art Institute of Boston and UMass Amherst, Jeffrey earned in BFA in Photography and went on to work with established portrait studios before founding JeffreyB Photography in 2012. As principal photographer, he has developed an outstanding portfolio of work, including fashion, travel, commercial, and real estate images. Jeff's work has been featured in numerous publications and exhibitions, including The Boston Globe, Pioneer Wired Magazine and at the Easthampton Arts Walk. What was once a hobby, shooting dance images, has brought Jeff to a place he never expected: member of a dance company. Jeff's collaboration with Noel on several prior dance projects led to the development of this unique partnership. As Visual Arts Director, Jeff aims to explore dance through the lens and offer the audience new perspectives on choreography and performance. He brings the audience closer to the action and creates images that add another ensemble member to the stage.
Lauren Caprile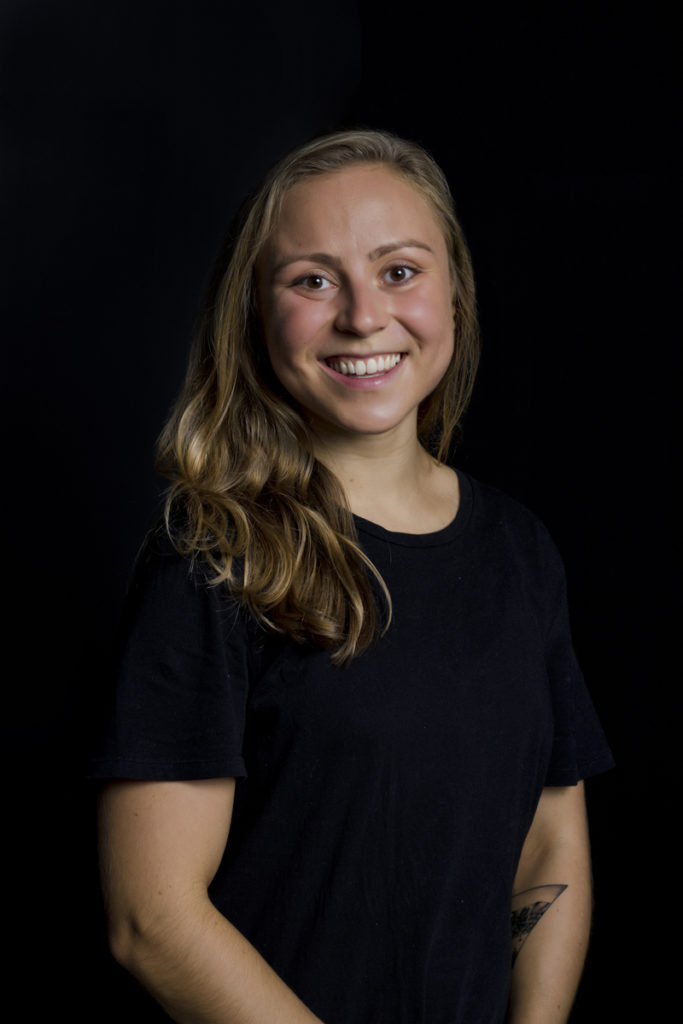 Marissa Chmiel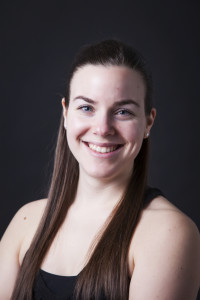 Marissa began dancing at the age of three at Dance Workshop in Ludlow, MA. Upon entering high school, she began studying at the New England Dance Conservatory in East Longmeadow, MA with Kennneth Lipitz and Shelley Ziebel in the Conservatory's Company, known as the New England Dance Theater, and in their Pre-Professional Company with concentrations in ballet, pointe, and modern dance. As an undergrad at Elms College, Marissa began dancing with the Elms College Dance Team (ECDT) with Noel St. Jean-Chevalier as Coach and Choreographer. During her last two years of ECDT, Marissa took on the roles of Rehearsal Captain and Team Captain. Marissa graduated with a Bachelors of Science in Nursing and currently works as a Registered Nurse. Marissa also has performed with Eclipse Dance Company and for Haley Zdebski.
Raven Cauthon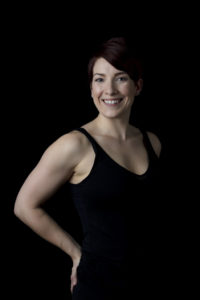 Raven started dancing at Beller Dance Studio in Kansas City, Kansas. After moving to Philadelphia as a teenager, she continued her study of dance at Lionville School of Dance in Exton, PA. There aside from regional and state competitions, she had the opportunity to dance under the instruction of the Cast of the Broadway hit 42nd Street as well as the Radio City Rockettes which engrained her love of dance. She was appointed the dance captain at Downingtown High School where she graduated from in 2003. Raven attended Penn State University and received her BA in Global and Strategic Management from the Smeal College of Business as well as 3 minors including International Business, Communications Arts and Science and Dance. Raven became a member of the Penn State University's Dance Company, during that time also served as the dance company's Public Relations representative. The company performed at many of Penn State's sporting events as well as traveled to local dance festivals in the region.  During her time with Eclipse Dance Company, she was able to broaden her dance experience by performing in dance workshops and festivals including: First Night Northampton, Brooklyn Dance Festival, The Boston Contemporary Festival, The International Festival or Arts and Ideas and many more. Raven is, and always has been; passionate about fitness and currently instructs group fitness classes for Mossa at Healthtrax in East Longmeadow, MA. Raven's current full time job is at Pratt & Whitney (UTC) where she is a Strategic Supply Account Manager which keeps her traveling all around the globe. She was thrilled to join The Legible Bod(ies) in 2016 and is very excited to help Noel voice her creativity through dance and movement. Feel free to reach out to Raven and see what she's up to next at https://ravienomnoms.com .
Lori Landers-Carvalho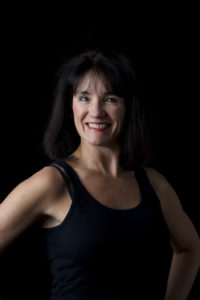 Lori began her dance training before her 5th birthday and has never stopped dancing since. She received a Bachelor of Arts from Hamilton College with a minor in Dance, and she earned a Juris Doctor from Western New England College School of Law. Lori performed with New England Dance Theater for more than 20 years and choreographed a number of modern pieces for the company between 2007 and 2015. She also taught at New England Dance Conservatory from 2011 – 2015. Lori has trained at the Jose Limon Summer Dance Program, Springfield College, Ballroom Fever, and many other workshops. She has also performed locally with the Springfield College Dance Ensemble, Sonia Plumb Dance Company, and at City Stage in A Chorus Line. Lori is an attorney presently working for the Massachusetts Trial Court and finds that her life is nicely balanced between her legal career and the art, creativity and athleticism of dance. Lori is happy to be working with the very talented artists in The Legible Bodies.
Victoria Morris
Victoria Morris was born in San Antonio, Texas and grew up in Ludlow, Massachusetts. She started her training at the New England Dance Conservatory, under the direction of Shelley Ziebel and Kenneth Lipitz, in ballet, modern, and jazz. Some intensives that she has attended include the Boston Ballet, Walnut Hill, Orlando Ballet, the University of Hartford's Hartt School, American Ballet Theatre, and Paul Taylor. At Mercyhurst University, she graduated cum laude with a BFA in dance. She has performed works for choreographers, such as Hannah Baumgarten, director of Dance Now! Miami, and Mark and Solveig Santillano, founders of SoMar Dance Works. Ms. Morris had the opportunity to dance at the American College Dance Association in 2014 and traveled to Paris, France to study at Centre Nationale de la Danse for a month. There, she enjoyed master classes with Marc du Bouaÿs, Evelyn Desutter, Patrick Franz, and Alexandre Munz. She has been mentored by choreographers, Mark Santillano, Solveig Santillano, and Melissa Bobick. While outside of dance, she completed a leadership program. Now, she is a counselor at the Ludlow Boys and Girls Club and teaches dance at Project Dance in Ludlow and Dance Inc. located in East Longmeadow. Her future goals are to perform in a company and travel the world.
Joshua Pearson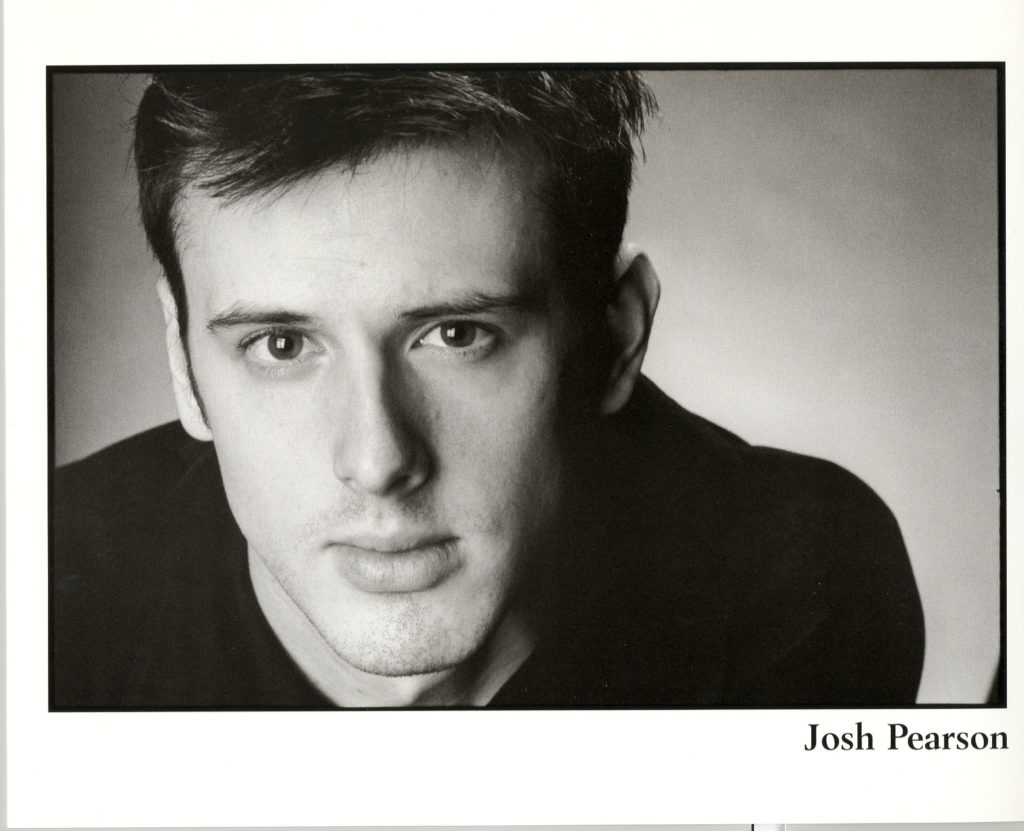 Josh Pearson attended Long Island University where he earned a BFA in Theater in 2003. He has spent time living in both New York City and Western Mass. Credits in New York Include Sir Evelyn Oakleigh in Anything Goes and The Narrator in Rocky Horror (both DeBaun Performing Arts Center), and Josh (Jess) in Complete Works…Abridged (The Lion Theater on Theater Row). Currently Josh travels both nationally and internationally working with Marvel Comics and DC Comics portraying iconic Super Heroes and Villains. He recently had the pleasure of traveling to Saudi Arabia to appear in their first ever ComiCon. Josh currently works for the Registrar's Office of Mount Holyoke College and resides in Western Mass with his wife and son.
Lindsay Restaino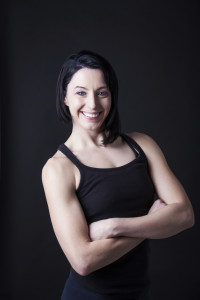 Lindsay is a 2003 graduate from the Pioneer Valley Performing Arts Charter High School. From high school she ventured off to The University of the Arts, where she graduated with honors in 2007 and holds a BFA in Jazz Performance Dance/ Theater. At the University of the Arts, Lindsay had the privilege to perform works by Ronen Koresh, Molly Misgalla, Wayne St. David, LaVaughn Robinson, Curt Haworth and Brain Sanders. She was also was chosen to work with soloist Rachel Berman from The Paul Taylor Company and also perform a prestigious solo choreographed by Kimberly Bears- Bailey; whom is assistant artistic director of Philadanco.  Lindsay currently teaches a wide range of classes including boot camp circuits, HIIT, ballet barre and dance classes. Lindsay has danced professionally Nationally and Internationally with several companies including Walt Disney. Now back home, Lindsay still has many opportunities to perform, but has taken her interest into wellness further. After being certified in Zumba, Lindsay started working  with all types of people, with a variety of goals because of her passion and involvement with athletics. Lindsay would love to thank Noel for being her on board, she is so happy to be part of this opportunity performing so close to home.
 Zazie Tobey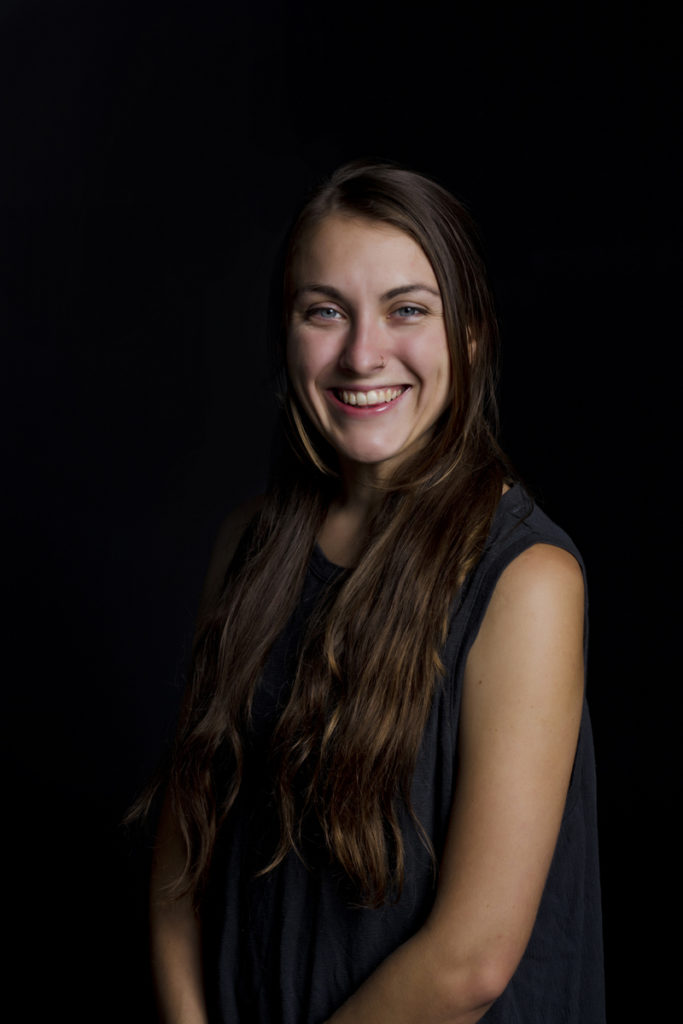 Zazie Tobey is a dancer from Western Massachusetts. A recent graduate of Mt. Holyoke College, she holds a B.A in Dance with as focus in composition, as well as a double Major in English and a minor in Culture Health and Science. She has danced and choreographed for multiple musicals, and performs sight specific work across the Pioneer Valley. She has taught at Mayama Movement Studio in Colorado and currently teaches at Ascendance Inner World Arts dance studio in Florence, Massachusetts. She has danced for Asheville Butoh under the direction of Julie Gillium, Asheville Contemporary Dance Theatre, and the 2016 production of Pilobolus's Megawatt. Zazie is thrilled to be dancing with The Legible Bodies!
Nicole Zaccari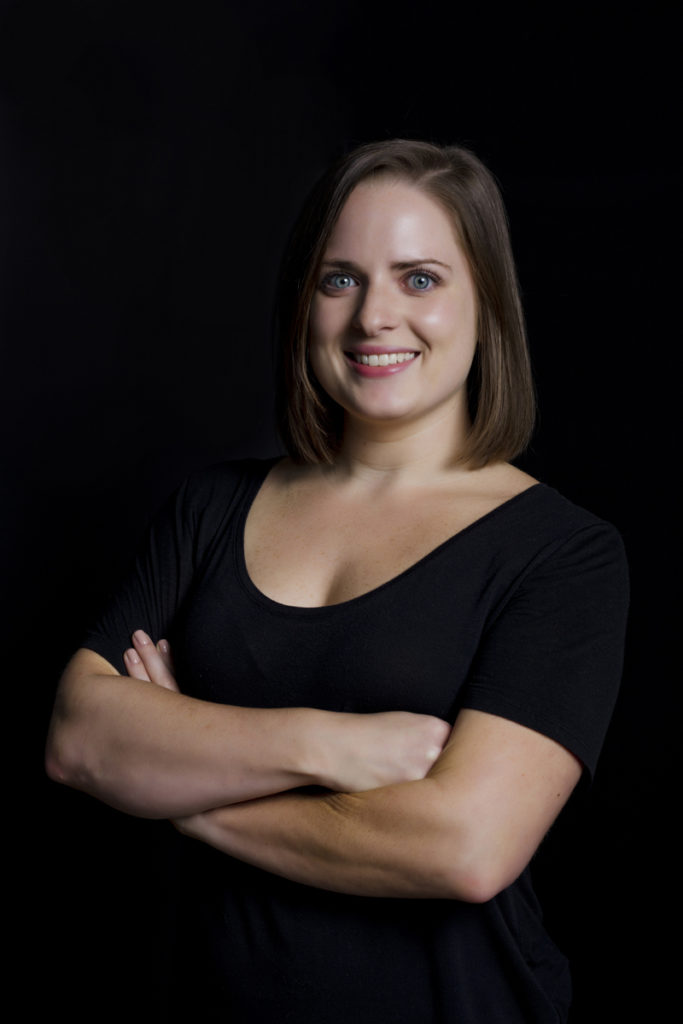 Nicole Zaccari started dancing at the age of seven and throughout high school studied Ballet, Pointe, Lyrical, Jazz and Tap intensely. She attended Dean College in Franklin, MA where she received her Bachelor's of Arts in Dance in May 2010. While at Dean, she was a member of the Dean College Dance Team and had the privilege of performing at Patriots Place in Foxboro, MA. Nicole performed in numerous student-choreographed shows and had her own choreography chosen to be in The Dance Team Show in 2008 and was selected to be in the Dean College Modern Dance Company. Nicole attended The Alvin Ailey American Dance Theater summer intensive program in 2010, where she studied Dunham, Horton, West African and Ballet for a rigorous seven weeks. Aside from teaching, Nicole has performed with The Eclipse Modern Dance Company around New England and in local dance festivals. Currently, Nicole is the director of the Northampton School of Dance where she teaches Jazz, Modern, Lyrical, Lil' Tykes, Acrobatics and Tap. She also choreographs the competitive Jazz and Modern companies and has won several awards for her choreography. Nicole is excited to be working with the amazing artists of TLB!
Marlena Zahm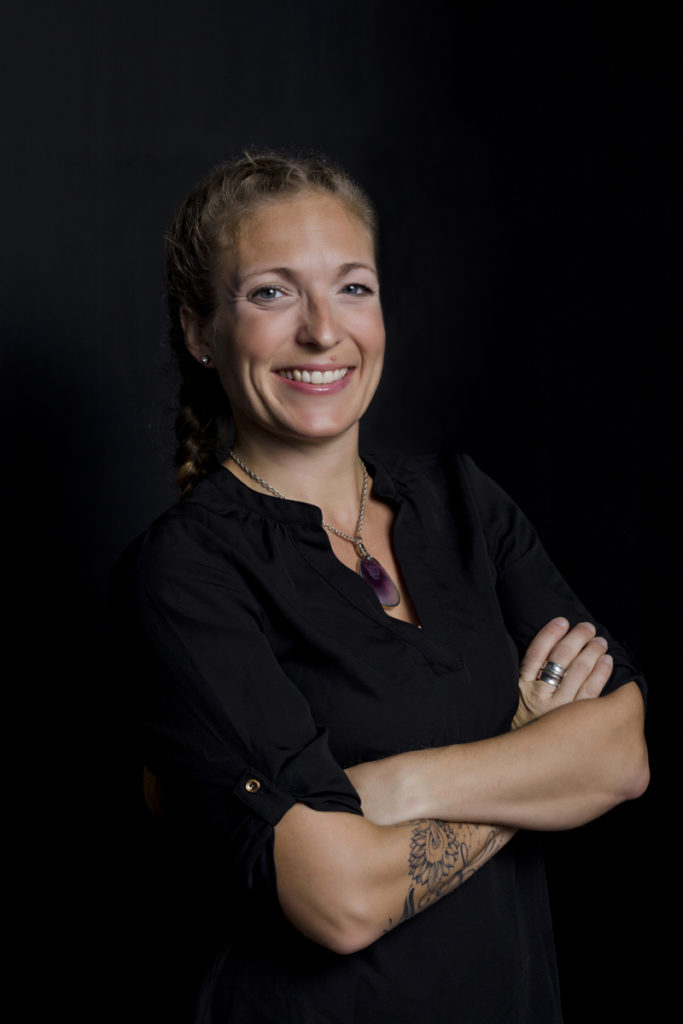 Marlena Zahm has a Masters of Arts in Expressive Arts Therapy from the California Institute of Integral Studies in San Francisco, CA. She has a BFA in Dance and Theater from the University of Massachusetts, Amherst. In 2000, she was a member of the first graduating class of the Pioneer Valley Performing Arts Charter High School in South Hadley, MA. Marlena has danced with numerous companies in MA, NYC, and CA. In the Bay Area she danced with Sarah Bush Contemporary Dance Company, World Dance Fusion, Funk 4 Soul Hiphop dance Crew and Mixd Ingrdnts an all-female HipHop Dance Company. In 2017, she danced with Culture Shock San Diego 501(c)(3) a nonprofit Hip Hop dance troupe dedicated to innovative performance, artistic development, and community outreach. Marlena now dances with The Legible Bodies as well as Shakia Johnson in Northampton, MA. She would like to thank her family & friends for their endless support and wisdom.
Haley Zdebski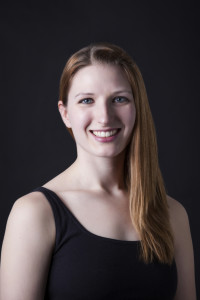 Haley is a Connecticut native, who graduated Magna Cum Laude from SUNY, The College at Brockport, with a BFA in dance in the Spring of 2014. Haley has had the pleasure of working with the Bill Evans Dance Company, Mariah Maloney, and Shelley Ziebel. Haley attended the American Dance Festival on full scholarship in the Summer of 2013, where she reconstructed and performed Merce Cunningham repertoire. She also worked at the Bolshoi Ballet Academy Summer Intensive 2014-2015. Currently, she works as a teaching artist and ensemble member for the Judy Dworin Performance Projects, and a company member of DancEnlight under the direction of Lorelei Chang. Haley is the Assistant Director of Figments Youth Dance Ensemble out of Hartford, CT. Over the last few years, she has performed her own work at various venues in New York and in Connecticut. Haley also works at the Ethel Walker School, Stafford Academy of Dance and EdanSe Company and Ballroom.