Director/Choreographer, Noel St. Jean-Chevalier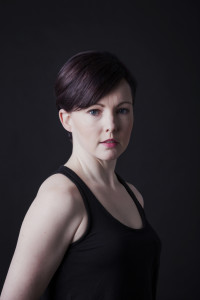 Noel makes dance happen. She holds her BA in Dance and Biology from Goucher College and has studied at schools and festivals throughout the US and England. She is on faculty at Elms College and the Artistic Dance Conservatory, specializing in contemporary jazz technique. As a guest artist, she has enjoyed teaching and creating work for The Williston Northampton School, Shadows Dance Art Experience, Westfield High School, The Loomis Chaffee School, and the NCAA Elite 8 Dance Team among others. She is also the coach for the Elms College Dance Team and Founder/Director of the the Elms College Community Concert for Charity. As a dancer for Eclipse Dance Company, Noel has performed throughout the Northeast. Her first project as Artistic Director, The Legible Bod(ies) made its performance premier at the 2014 Southern Vermont Dance Festival. Through her work, Noel has brought dance performances to events large and small, broadening community appreciation for dance and expanding the role of dance as a tool for social and cultural change. You can keep in touch with Noel and learn more by visiting noelstjean.com.
Visual Art Director, Jeffrey Byrnes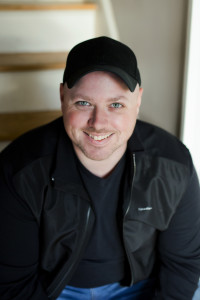 As a child, Jeff would tear through the pages of magazines, mesmerized not by words, but by images. His obsession with the visual propelled him into the world of photography. Honing his skills at the Art Institute of Boston and UMass Amherst, Jeffrey earned in BFA in Photography and went on to work with established portrait studios before founding JeffreyB Photography in 2012. As principal photographer, he has developed an outstanding portfolio of work, including fashion, travel, commercial, and real estate images. Jeff's work has been featured in numerous publications and exhibitions, including The Boston Globe, Pioneer Wired Magazine and at the Easthampton Arts Walk. What was once a hobby, shooting dance images, has brought Jeff to a place he never expected: member of a dance company. Jeff's collaboration with Noel on several prior dance projects led to the development of this unique partnership. As Visual Arts Director, Jeff aims to explore dance through the lens and offer the audience new perspectives on choreography and performance. He brings the audience closer to the action and creates images that add another ensemble member to the stage.
Justine Butler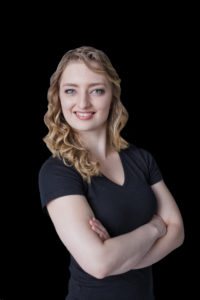 From the age of 8 years old, Justine Butler was an active member of YMCA of Greater Westfield's gymnastics team under the instruction of Linda and Megan Wright. During her time there, she competed in the USAG Junior Olympic Program and partook and placed in many competitions, championships, and invitationals. At the conclusion of her competitive career, she discovered her passion for teaching, instruction, and working with the youth. Justine taught both recreational and competitive gymnastics at the Westfield YMCA. To complement her gymnastics training, Justine also studied dance technique under the instruction of Sanaa Oprecht at Life Dance Studios in Westfield. In addition to pursuing gymnastics, Justine was actively involved in theater arts for 7 years, performing in numbers such as The Legend of Sleepy Hollow, Guys and Dolls, and How to Succeed in Business Without Even Trying to name a few! Currently, Justine is senior at Our Lady of the Elms College where she is studying nursing. At Elms College, she can be seen in the library as a nursing tutor or working as the Senior Captain of the Dance Team. Outside of Elms College, Justine works at Mercy Medical Center as a nursing assistant in the ICU as well as a dance and fitness instructor at Artistic Dance Conservatory and Balance Fitness!
Marissa Chmiel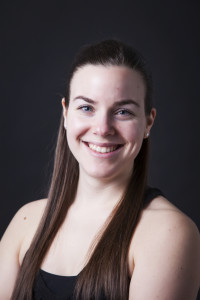 Marissa began dancing at the age of three at Dance Workshop in Ludlow, MA. Upon entering high school, she began studying at the New England Dance Conservatory in East Longmeadow, MA with Kennneth Lipitz and Shelley Ziebel in the Conservatory's Company, known as the New England Dance Theater, and in their Pre-Professional Company with concentrations in ballet, pointe, and modern dance. As an undergrad at Elms College, Marissa began dancing with the Elms College Dance Team (ECDT) with Noel St. Jean-Chevalier as Coach and Choreographer. During her last two years of ECDT, Marissa took on the roles of Rehearsal Captain and Team Captain. Marissa graduated with a Bachelors of Science in Nursing and currently works as a Registered Nurse. Marissa also dances with Eclipse Dance Company and is very excited to begin a new journey with The Legible Bod(ies)! 
Raven Driemeyer-Cauthon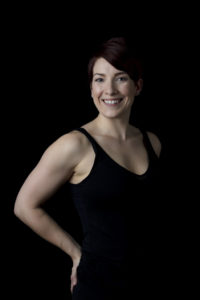 Raven started dancing, at the age of two, at Beller Dance Studio located in Kansas City, Kansas. After moving to Philadelphia, as a teenager, she continued her study of dance at Lionville School of Dance located in Exton, PA. There aside from regional and state competitions, she had the opportunity to dance under the instruction of the Cast of the Broadway hit 42nd Street as well as the Radio City Rockettes which engrained her love of dance. Also while living in PA, she was appointed the dance captain at Downingtown High School where she graduated from in 2003. After graduation, Raven attended Penn State University and received her BA in Global and Strategic Management from the Smeal College of Business as well as 3 minors including International Business, Communications Arts and Science and Dance. As a student, Raven became a member of the Penn State University's Dance Company, during that time also served as the dance company's Public Relations representative. The company performed at many of Penn State's sporting events as well as traveled to local dance festivals in the region. After graduating in 2007, Raven relocated to Connecticut in 2008 for her first full-time position in Windsor, CT. Raven met Noel when she became a member of the Eclipse Dance Company, which is located in East Longmeadow, MA, in 2009. During her time with Eclipse Dance Company, she was able to broaden her dance experience by performing in dance workshops and festivals including: First Night Northampton, Brooklyn Dance Festival, The Boston Contemporary Festival, The International Festival or Arts and Ideas and many more including Eclipse's yearly solo performances.  She and Noel have been dancing as peers for 7 years until Raven left Eclipse in 2016.  Raven is, and always has been; passionate about fitness and currently instructs group fitness classes for Mossa at Healthtrax located in East Longmeadow, MA. She loves training people in fitness and is always looking to help people reach their goals! Raven's current full time job is located in East Hartford, CT at Pratt & Whitney (UTC) where she is a Strategic Supply Account Manager which keeps her traveling all around the globe. She loves her job and is truly captivated by the world of Aerospace and Aviation. She was thrilled to join The Legible Bod(ies) in 2016 and is very excited to help Noel voice her creativity through dance and movement. Feel free to reach out to Raven and see what she's up to next at https://ravienomnoms.com .
Lori Landers-Carvalho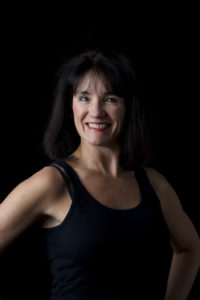 Lori began her dance training before her 5th birthday and has never stopped dancing since. She received a Bachelor of Arts from Hamilton College with a minor in Dance, and she earned a Juris Doctor from Western New England College School of Law. Lori performed with New England Dance Theater for more than 20 years and choreographed a number of modern pieces for the company between 2007 and 2015. She also taught at New England Dance Conservatory from 2011 – 2015. Lori has trained at the Jose Limon Summer Dance Program, Springfield College, Ballroom Fever, and many other workshops. She has also performed locally with the Springfield College Dance Ensemble, Sonia Plumb Dance Company, and at City Stage in A Chorus Line. Lori is an attorney presently working for the Massachusetts Trial Court and finds that her life is nicely balanced between her legal career and the art, creativity and athleticism of dance. Lori is happy to be working with the very talented artists in The Legible Bodies.
Joshua Pearson
Josh Pearson attended Long Island University where he earned a BFA in Theater in 2003. He has spent time living in both New York City and Western Mass. Credits in New York Include Sir Evelyn Oakleigh in Anything Goes and The Narrator in Rocky Horror (both DeBaun Performing Arts Center), and Josh (Jess) in Complete Works…Abridged (The Lion Theater on Theater Row). Currently Josh travels both nationally and internationally working with Marvel Comics and DC Comics portraying iconic Super Heroes and Villains. He recently had the pleasure of traveling to Saudi Arabia to appear in their first ever ComiCon. Josh is the Business Director for the Amherst Ballet and resides in Western Mass with his wife and 4 year old son.
Lindsay Restaino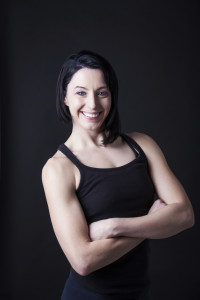 Lindsay is a 2003 graduate from the Pioneer Valley Performing Arts Charter High School. From high school she ventured off to The University of the Arts, where she graduated with honors in 2007 and holds a BFA in Jazz Performance Dance/ Theater. At the University of the Arts, Lindsay had the privilege to perform works by Ronen Koresh, Molly Misgalla, Wayne St. David, LaVaughn Robinson, Curt Haworth and Brain Sanders. She was also was chosen to work with soloist Rachel Berman from The Paul Taylor Company and also perform a prestigious solo choreographed by Kimberly Bears- Bailey; whom is assistant artistic director of Philadanco.  Lindsay currently teaches a wide range of classes including boot camp circuits, HIIT, ballet barre and dance classes. Lindsay has danced professionally Nationally and Internationally with several companies including Walt Disney. Now back home, Lindsay still has many opportunities to perform, but has taken her interest into wellness further. After being certified in Zumba, Lindsay started working  with all types of people, with a variety of goals because of her passion and involvement with athletics. Lindsay would love to thank Noel for being her on board, she is so happy to be part of this opportunity performing so close to home.
Jennifer Roy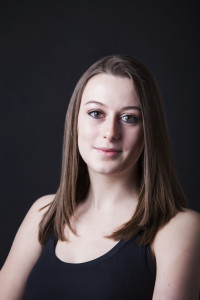 Jennifer grew up in Ellington, Connecticut where she attended a local dance studio for 15 years. While there, she studied all forms of dance, performing competitively and receiving awards for her work in contemporary dance. She was also a member of the Ellington High School Dance Team and worked as a student instructor, inspiring young dancers and assisting with classes. Jennifer is currently a Junior at Elms College studying Communication Sciences and Disorders. She continues to feed her passion for dance as a member of the Elms College Dance Team and as a Legible Bod(y).
Haley Zdebski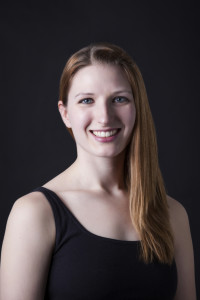 Haley is a Connecticut native, who graduated Magna Cum Laude from SUNY, The College at Brockport, with a BFA in dance in the Spring of 2014. Haley has had the pleasure of working with the Bill Evans Dance Company, Mariah Maloney, and Shelley Ziebel. Haley attended the American Dance Festival on full scholarship in the Summer of 2013, where she reconstructed and performed Merce Cunningham repertoire. She also worked at the Bolshoi Ballet Academy Summer Intensive 2014-2015. Currently, she works as a teaching artist and ensemble member for the Judy Dworin Performance Projects, and a company member of DancEnlight under the direction of Lorelei Chang. Haley is the Assistant Director of Figments Youth Dance Ensemble out of Hartford, CT. Over the last few years, she has performed her own work at various venues in New York and in Connecticut. Haley also works at the Ethel Walker School, Stafford Academy of Dance and EdanSe Company and Ballroom.