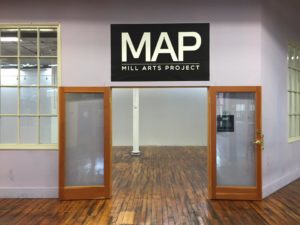 Easthampton is a town known for embracing the arts, fostering growth and opportunities that other communities do not. I am humbled and thrilled to be a part of the Mill Arts Project.
Over the next 6 days I will be pouring sweat, hopefully not blood or tears, into this space as I transform it into an exhibition larger than anything I've ever produced.
Unlike most exhibitions, where in the past I would walk in and hang the work, most of what I will be doing is building the entire exhibition within the space. Having the ability utilize the space, I've decided to treat it as a site specific project in addition to the work that will be hung. Over the course of this coming week you will find me editing, cutting, printing, and hanging the work within the space. Feel free to stop in for a visit.
-Jeff